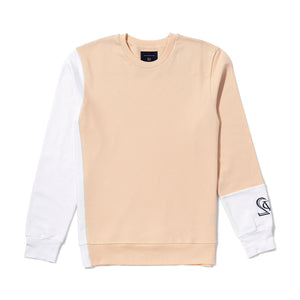 Bigside A Fine Loopback Sweatshirt
Sale price Price $65.00 Regular price $109.00
LIMITED EDITION 
Made In England from fine Supima cotton, spun in Manchester the ancestral home of spinners.
Bigside One is the name of the main "football" pitch on an area referred to as The Close at Rugby School. This is the field on-which the game of Rugby Football originated and where legend has it William Webb Ellis, "With a fine disregard for the rules" picked up the ball and ran with it. Thus giving rise to the game of Rugby as we know it today.
This loopback cotton sweatshirt has been cut on the bias for superior drape and fit. It carries the CV22 motif silicon rubber applique. 
Fit true to size.