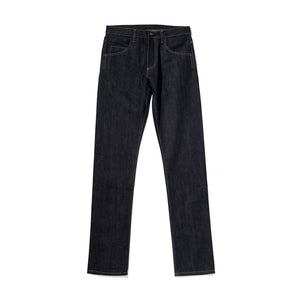 Newbold Fine Japanese Selvedge Denim Jeans
Sale price Price £110.00 Regular price £220.00
LIMITED EDITION
Made in England from fine Red Line, vintage selvedge denim.
Japan is widely regarded as the home of the world's best quality denim fabric and this is no exception.  Sourced from one of the best manufacturers in Japan and brought to Leicester for manufacture (via Rugby town), the Newbold indigo jeans are a timeless classic that improves with every wear.
They are straight legged with extra length which can be shortened to suit. A small charge of £7.00 applies for this alteration.  
Fit slim and long.