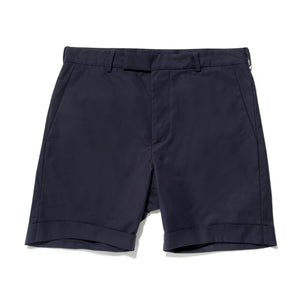 Bretford Fine Gabardine Shorts Navy
Sale price Price £30.00 Regular price £115.00
LIMITED EDITION 
Bretford is a small rural hamlet just outside Rugby for which these beautiful handmade shorts are named.
Here we have used fine Supima cotton, spun in a mill just outside of Manchester -referencing the original playing jerseys of the 1800s that used cotton from the same area.
Our gabardine is woven in Manchester before being pattern cut and sewn by a single tailor in London, England.
Fit true to size